Még bőven az ősz elején járunk, így gondoltam összegyűjtöm azokat a megjelenéseket, amelyek nagyon izgatják a fantáziám! A nagyja angol megjelenés, de lesz kettő magyar nyelvű is.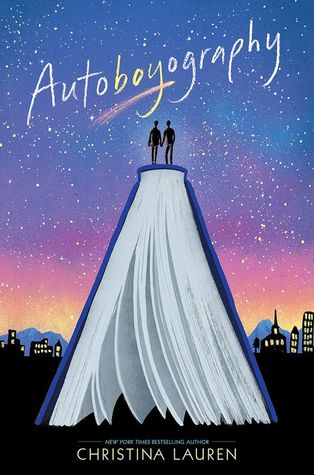 Fangirl ​meets Simon vs. the Homo Sapiens Agenda in this funny and poignant coming-of-age novel from New York Times bestselling author Christina Lauren about two boys who fall in love in a writing class—one from a progressive family and the other from a conservative religious community.
Three years ago, Tanner Scott's family relocated from California to Utah, a move that nudged the bisexual teen temporarily back into the closet. Now, with one semester of high school to go, and no obstacles between him and out-of-state college freedom, Tanner plans to coast through his remaining classes and clear out of Utah.
But when his best friend Autumn dares him to take Provo High's prestigious Seminar—where honor roll students diligently toil to draft a book in a semester—Tanner can't resist going against his better judgment and having a go, if only to prove to Autumn how silly the whole thing is. Writing a book in four months sounds simple. Four months is an eternity.
It turns out, Tanner is only partly right: four months is a long time. After all, it takes only one second for him to notice Sebastian Brother, the Mormon prodigy who sold his own Seminar novel the year before and who now mentors the class. And it takes less than a month for Tanner to fall completely in love with him.

A Gen-X librarian's snarky, laugh-out-loud funny, deeply moving collection of love letters and break-up notes to the books in her life.
Librarians spend their lives weeding--not weeds but books! Books that have reached the end of their shelf life, both literally and figuratively. They remove the books that patrons no longer check out. And they put back the books they treasure. Annie Spence, who has a decade of experience as a Midwestern librarian, does this not only at her Michigan library but also at home, for her neighbors, at cocktail parties—everywhere. In Dear Fahrenheit 451, she addresses those books directly. We read her love letters to The Goldfinch and Matilda, as well as her snarky break-ups with Fifty Shades of Grey and Dear John. Her notes to The Virgin Suicides and The Time Traveler's Wife feel like classics, sure to strike a powerful chord with readers. Through the lens of the books in her life, Annie comments on everything from women's psychology to gay culture to health to poverty to childhood aspirations. Hilarious, compassionate, and wise, Dear Fahrenheit 451 is the consummate book-lover's birthday present, stocking stuffer, holiday gift, and all-purpose humor book.
In ​the vein of The Boy in the Striped Pajamas and Number the Stars, this fusion of fairy tales, folklore, and World War II history eloquently illustrates the power of love and the inherent will to survive even in the darkest of times.

In the land of dolls, there is magic.

In the land of humans, there is war.

Everywhere there is pain.

But together there is hope.

Karolina is a living doll whose king and queen have been overthrown. But when a strange wind spirits her away from the Land of the Dolls, she finds herself in Kraków, Poland, in the company of the Dollmaker, a man with an unusual power and a marked past.

The Dollmaker has learned to keep to himself, but Karolina's courageous and compassionate manner lead him to smile and to even befriend a violin-playing father and his daughter—that is, once the Dollmaker gets over the shock of realizing a doll is speaking to him.

But their newfound happiness is dashed when Nazi soldiers descend upon Poland. Karolina and the Dollmaker quickly realize that their Jewish friends are in grave danger, and they are determined to help save them, no matter what the risks.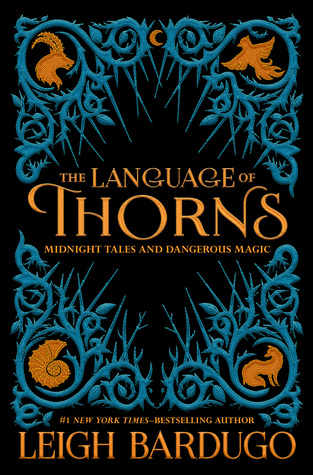 Love speaks in flowers. Truth requires thorns.
Travel to a world of dark bargains struck by moonlight, of haunted towns and hungry woods, of talking beasts and gingerbread golems, where a young mermaid's voice can summon deadly storms and where a river might do a lovestruck boy's bidding but only for a terrible price.
Inspired by myth, fairy tale, and folklore, #1 New York Times-bestselling author Leigh Bardugo has crafted a deliciously atmospheric collection of short stories filled with betrayals, revenge, sacrifice, and love.
Perfect for new readers and dedicated fans, these tales will transport you to lands both familiar and strange―to a fully realized world of dangerous magic that millions have visited through the novels of the Grishaverse.
This collection of six stories includes three brand-new tales, all of them lavishly illustrated with art that changes with each turn of the page, culminating in six stunning full-spread illustrations as rich in detail as the stories themselves.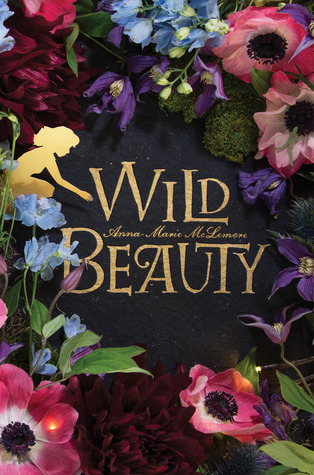 Love grows such strange things.
For nearly a century, the Nomeolvides women have tended the grounds of La Pradera, the lush estate gardens that enchant guests from around the world. They've also hidden a tragic legacy: if they fall in love too deeply, their lovers vanish. But then, after generations of vanishings, a strange boy appears in the gardens.
The boy is a mystery to Estrella, the Nomeolvides girl who finds him, and to her family, but he's even more a mystery to himself; he knows nothing more about who he is or where he came from than his first name. As Estrella tries to help Fel piece together his unknown past, La Pradera leads them to secrets as dangerous as they are magical in this stunning exploration of love, loss, and family.
From ​#1 New York Times bestselling author Marie Lu—when a game called Warcross takes the world by storm, one girl hacks her way into its dangerous depths.
For the millions who log in every day, Warcross isn't just a game—it's a way of life. The obsession started ten years ago and its fan base now spans the globe, some eager to escape from reality and others hoping to make a profit. Struggling to make ends meet, teenage hacker Emika Chen works as a bounty hunter, tracking down players who bet on the game illegally. But the bounty hunting world is a competitive one, and survival has not been easy. Needing to make some quick cash, Emika takes a risk and hacks into the opening game of the international Warcross Championships—only to accidentally glitch herself into the action and become an overnight sensation.
Convinced she's going to be arrested, Emika is shocked when instead she gets a call from the game's creator, the elusive young billionaire Hideo Tanaka, with an irresistible offer. He needs a spy on the inside of this year's tournament in order to uncover a security problem . . . and he wants Emika for the job. With no time to lose, Emika's whisked off to Tokyo and thrust into a world of fame and fortune that she's only dreamed of. But soon her investigation uncovers a sinister plot, with major consequences for the entire Warcross empire.
In this sci-fi thriller, #1 New York Times bestselling author Marie Lu conjures an immersive, exhilarating world where choosing who to trust may be the biggest gamble of all.
Az angol illusztrált fog ekkor megjelenni, a magyar dátumról még nincs hír, remélhetőleg pár hetet kell csak várni rá.
Október 5.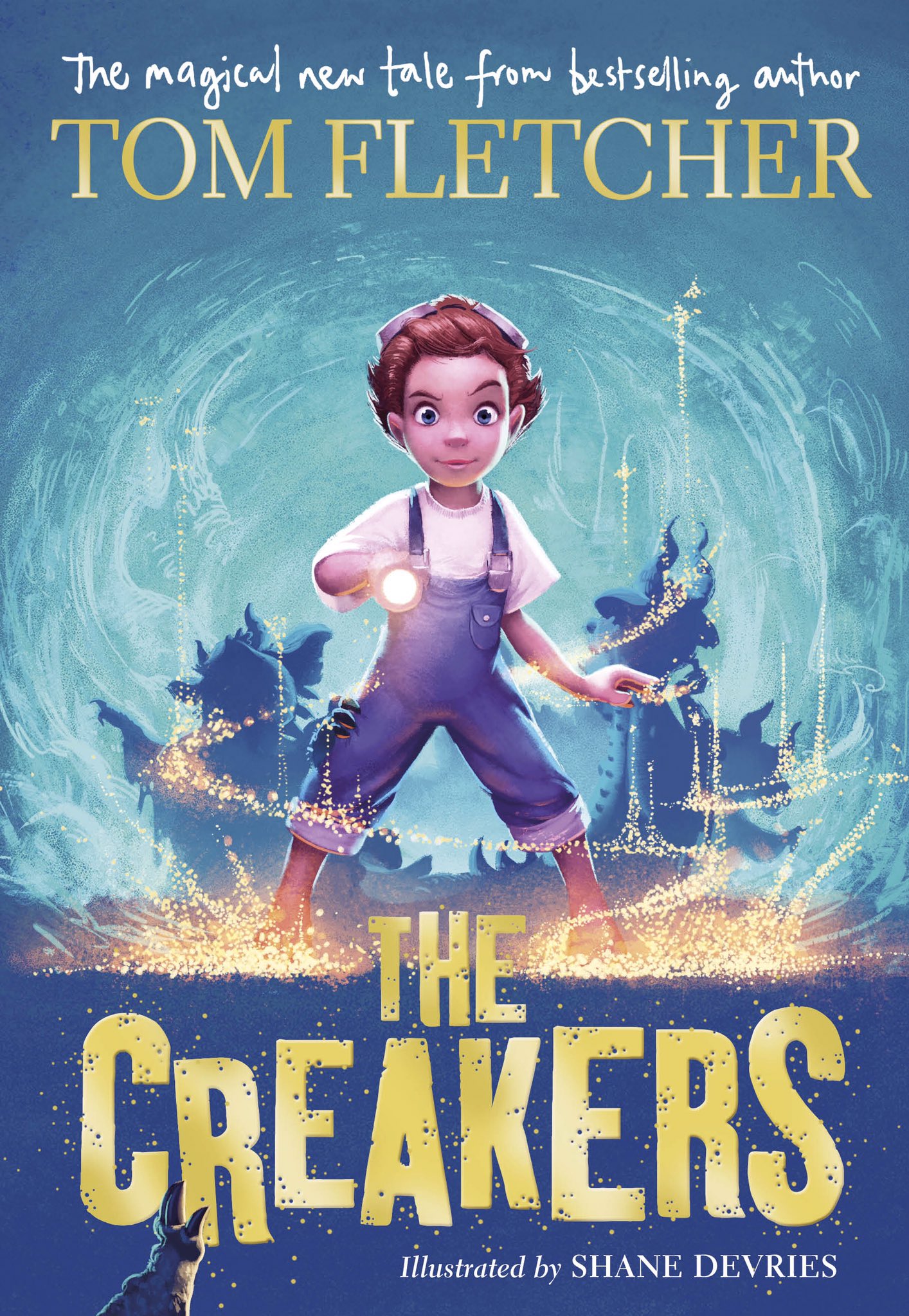 The darkly magical new story about the monsters under the bed, from bestselling author of The Christmasaurus, Tom Fletcher.
What silently waits in the shadows at night? What's under your bed, keeping just out of sight?
Do you ever hear strange, creaking noises at night? Ever wonder what makes those noises?
Lucy Dungston always did.
Until, one morning, Lucy discovers that all the grown-ups have disappeared - as if into thin air. Chaos descends as the children in Lucy's town run riot. It's mayhem. It's madness. To most kids, it's amazing!
But Lucy wants to find out the truth. Lucy lost her dad not long ago, and she's determined not to lose her mum too. She's going to get her back - and nothing is going to stop her . . .
. . . except maybe the Creakers.
Október 10.
Saints. ​Miracles. Family. Romance. Death. Redemption.The book takes place in the 1960s in Bicho Raro, Colorado and follows the lives of three members of the Soria family—each of whom is searching for their own miracle. There's Beatriz, who appears to lack feelings but wants to study her mind; Daniel, the "Saint" of Bicho Raro, a miracle worker for everyone but himself; and Joaquin (a.k.a. Diablo Diablo), who runs a pirate radio station at night."The Soria family are saints as well, and the miracle they perform for pilgrims to Bicho Raro is as strange as most miracles are: They can make the darkness inside you visible. Once the pilgrims see their inner darkness face to face, it's up to them to perform another miracle on themselves: banishing the darkness for good. It can be a tricky business to vanquish your inner demons, even once you know what they are, but the Sorias are forbidden to help with this part. They've all been told that if a Soria interferes with the second miracle, it will bring out their own darkness, and a saint's darkness, so the story goes, is a most potent and dangerous thing."
Sixteen-year-old Aza never intended to pursue the mystery of fugitive billionaire Russell Pickett, but there's a hundred-thousand-dollar reward at stake and her Best and Most Fearless Friend, Daisy, is eager to investigate. So together, they navigate the short distance and broad divides that separate them from Russell Pickett's son, Davis.
Aza is trying. She is trying to be a good daughter, a good friend, a good student, and maybe even a good detective, while also living within the ever-tightening spiral of her own thoughts.
In his long-awaited return, John Green, the acclaimed, award-winning author of Looking for Alaska and The Fault in Our Stars, shares Aza's story with shattering, unflinching clarity in this brilliant novel of love, resilience, and the power of lifelong friendship.
From #1 New York Times-bestselling author Marissa Meyer, comes a high-stakes world of adventure, passion, danger, and betrayal.
Secret Identities.
Extraordinary Powers.
She wants vengeance. He wants justice.
The Renegades are a syndicate of prodigies--humans with extraordinary abilities--who emerged from the ruins of a crumbled society and established peace and order where chaos reigned. As champions of justice, they remain a symbol of hope and courage to everyone…except the villains they once overthrew.
Nova has a reason to hate the Renegades, and she is on a mission for vengeance. As she gets closer to her target, she meets Adrian, a Renegade boy who believes in justice--and in Nova. But Nova's allegiance is to a villain who has the power to end them both.
A new adventure about a girl who is fated to wash the bodies of the dead in this companion to Furthermore.
Our story begins on a frosty night…
Laylee can barely remember the happier times before her beloved mother died. Before her father, driven by grief, lost his wits (and his way). Before she was left as the sole remaining mordeshoor in the village of Whichwood, destined to spend her days washing the bodies of the dead and preparing their souls for the afterlife. It's become easy to forget and easier still to ignore the way her hands are stiffening and turning silver, just like her hair, and her own ever-increasing loneliness and fear.
But soon, a pair of familiar strangers appears, and Laylee's world is turned upside down as she rediscovers color, magic, and the healing power of friendship.
November 20.
A magyar borító ugyanez marad legutóbbi tudomásom szerint.
1893, London. Amikor Cora Seaborne és Francis nevű fia megérkezik Essexbe, ott az a szóbeszéd járja, hogy az egykor a lápvidéken garázdálkodó s emberéleteket követelő mitikus szörny, az Essexi Kígyó újra feltűnt Aldwinter egyházközségének partjainál. Lelkes természetbúvárként Corát tűzbe hozza a hír, hisz talán egy eleddig ismeretlen állatfaj példányáról van szó. A lény nyomait követve ismerkedik meg Aldwinter plébánosával, William Ransome-mal, akivel ellentmondásos érzelmeket táplálnak egymás iránt, míg végül a legváratlanabb módon alakítják át a másik életét.
Az Essexi kígyó több irodalmi díjat kapott, megjelenése óta több mint egy éve az eladási listák elején szerepel a könyv az Egyesült Királyságban.

Nektek melyek azok a megjelenések, amelyekre kíváncsiak vagytok?